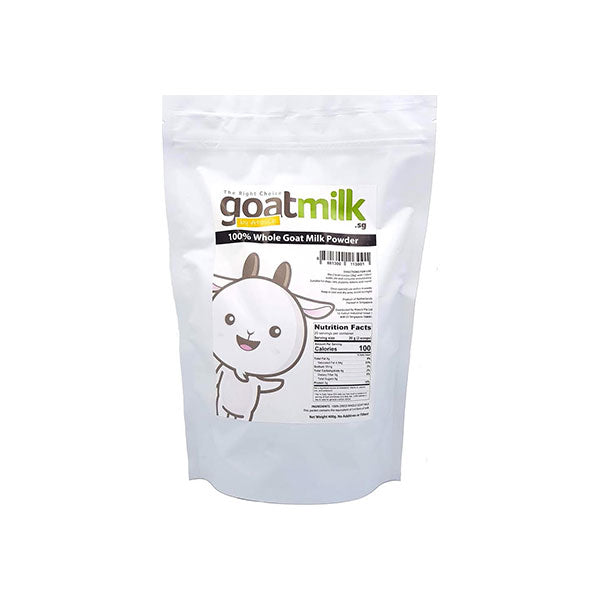 Atasco Goat Milk Powder for Dogs & Cats
"Goat's milk is so good for bully puppies as it's high in calcium & fat, and low in lactose. Great for fussy frenchies - just scoop and sprinkle on top of your meals! We're amazed by how fine the powder is." - Hello Human
Atasco 100% Whole Goat Milk Powder.
Suitable for Dogs & Puppies.
Directions for Use : Mix 2 level scoops (20g) with 150ml water, stir and consume immediately. Or sprinkle onto food as a meal topper.
Once opened use within 4 weeks. Keep in a cool dry place, avoid sunlight.
Product of Netherlands, Packed in Singapore.

No Additives / Fillers added.
*Viewing of puppies is via appointment only*
Please contact +65 9662 2666
See our many 5 ⭐⭐⭐⭐⭐ reviews from happy Hello Human owners here: REVIEWS
Joyful Healthy Puppies
At Hello Human, we have some of the best-looking, healthiest and happiest puppies!
We make sure that our puppies are treated with love and care from the time they are born until the time they go home to their furever families 🐶💕🏡!