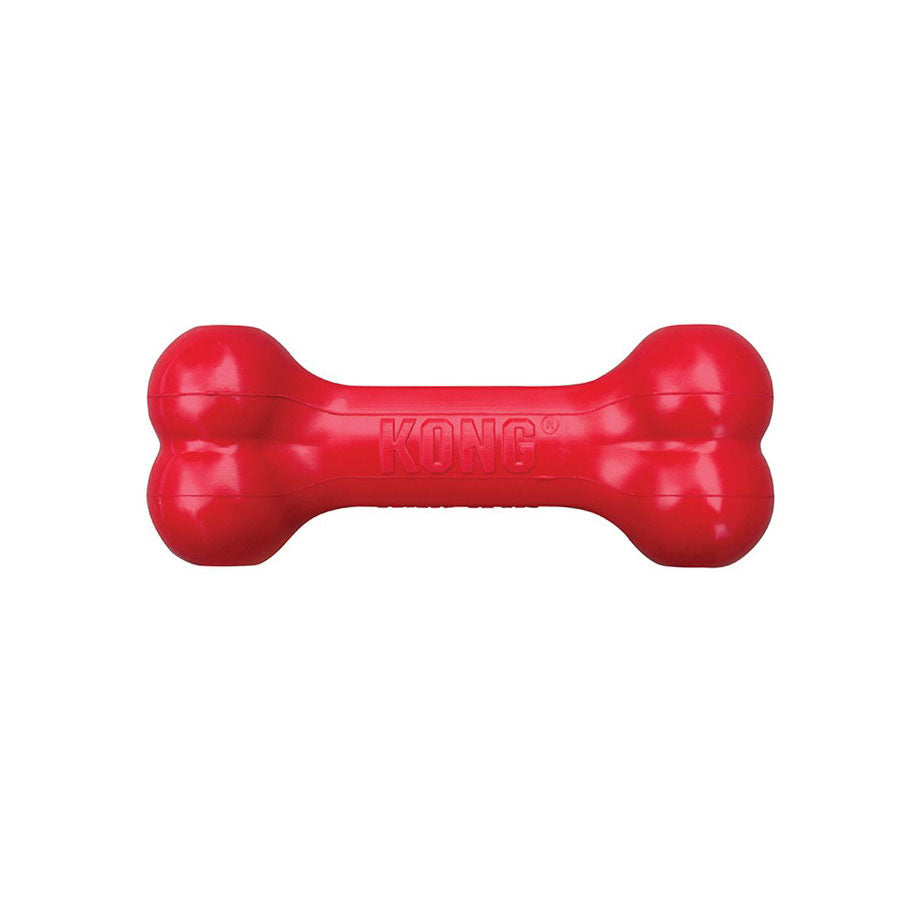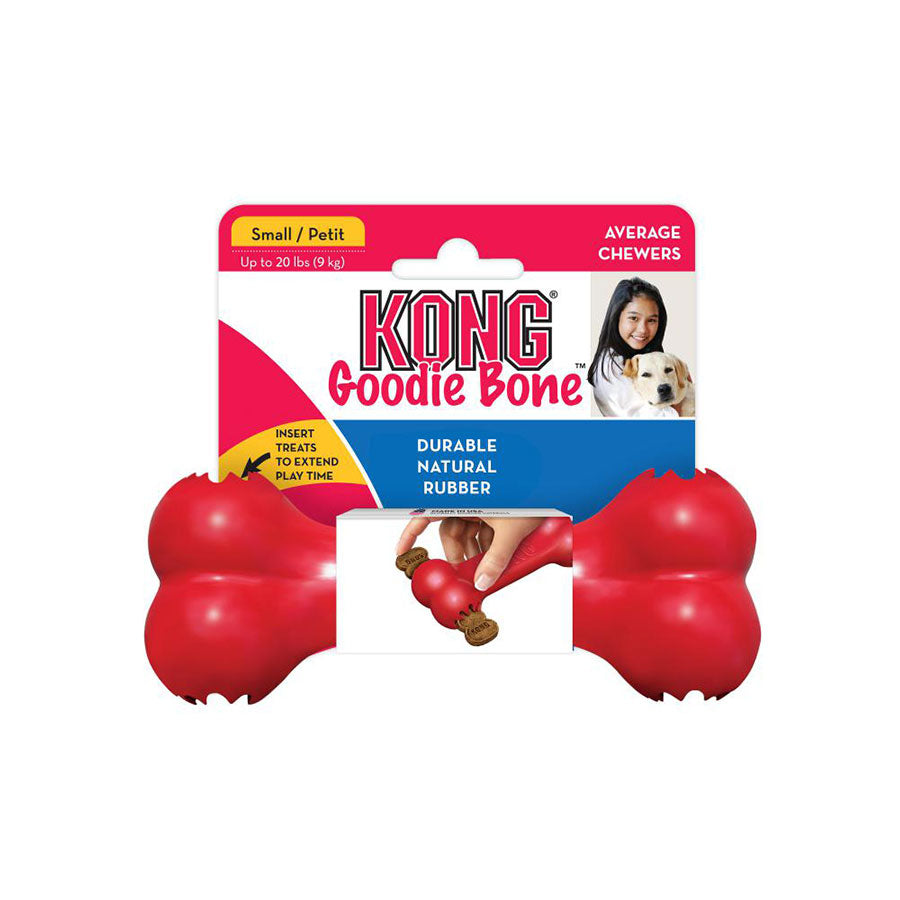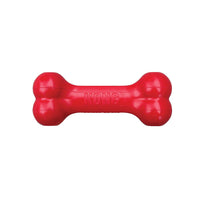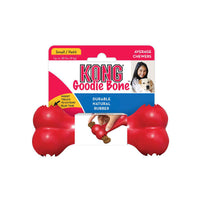 Kong Classic Goodie Bone™ Dog Toy (Red)
"If you've ever had the disappointment of buying your bulldog a 'durable' toy that ends up torn apart after all of 5 minutes, then this is the toy for you (and your bully). We've tried all sorts of dog toys and Kong rubber toys are the only ones that have lasted. They're easy to clean and a lot of satisfaction for your bulldog to chew, and chew, and chew, and they never break - Amazing! Rubber toys are also easy to clean and with Kong you don't have to worry about your beloved bully swallowing rubber bits that they've chewed off. This is our frenchies Yeye and Shinto's favourite toy!" - Hello Human 
The KONG Goodie Bone™ toy engages dogs that delight in chew sessions. Made from the KONG Classic unique natural red rubber formula, this bone features the patented Goodie Grippers ™ that turn this entertaining toy into a fun treat dispensing challenge that can be stuffed with your dog's favorite kibble. Want to extend the chew session? Simply stuff with your bully's favourite treat!
Durable natural KONG Rubber; bone shaped for chewing satisfaction
Patented Goodie Gripper™ holes are ideal for stuffing challenges
Two Goodie Grippers™ extend the mind-occupying challenge
Made in the USA. Globally Sourced Materials.
Size S: great for puppies. Size M: works for adult frenchies and english bulldogs.
*Viewing of puppies is via appointment only*
Please contact +65 9662 2666
See our many 5 ⭐⭐⭐⭐⭐ reviews from happy Hello Human owners here: REVIEWS
Joyful Healthy Puppies
At Hello Human, we have some of the best-looking, healthiest and happiest puppies!
We make sure that our puppies are treated with love and care from the time they are born until the time they go home to their furever families 🐶💕🏡!