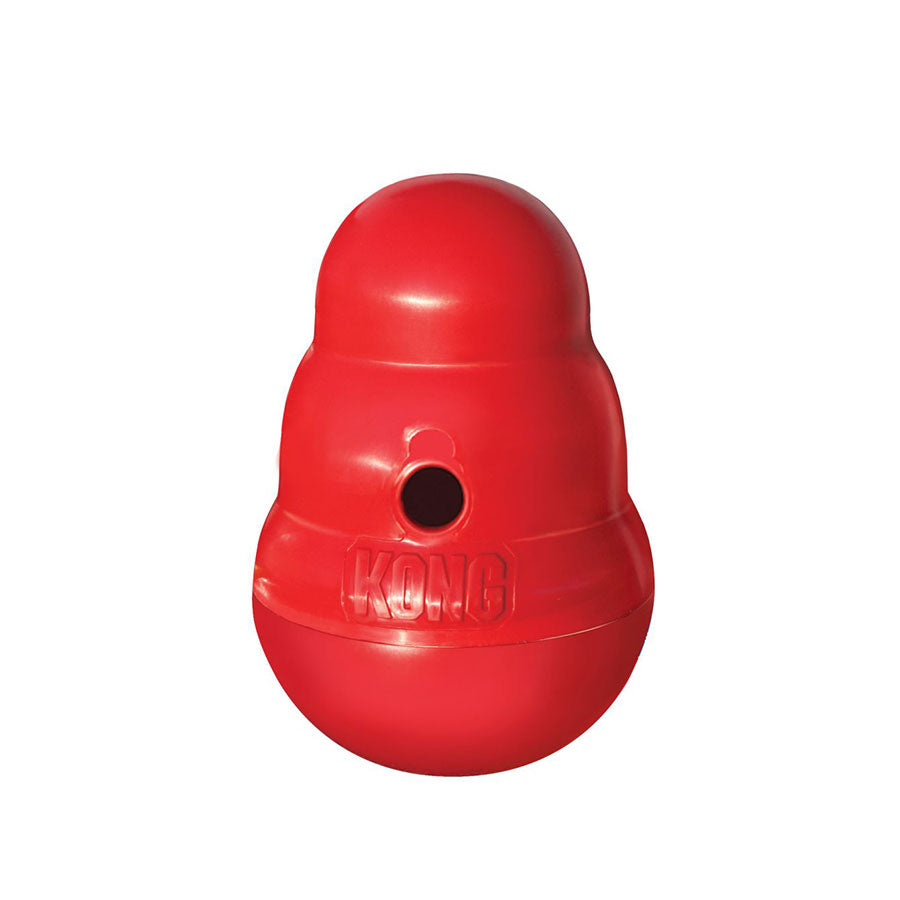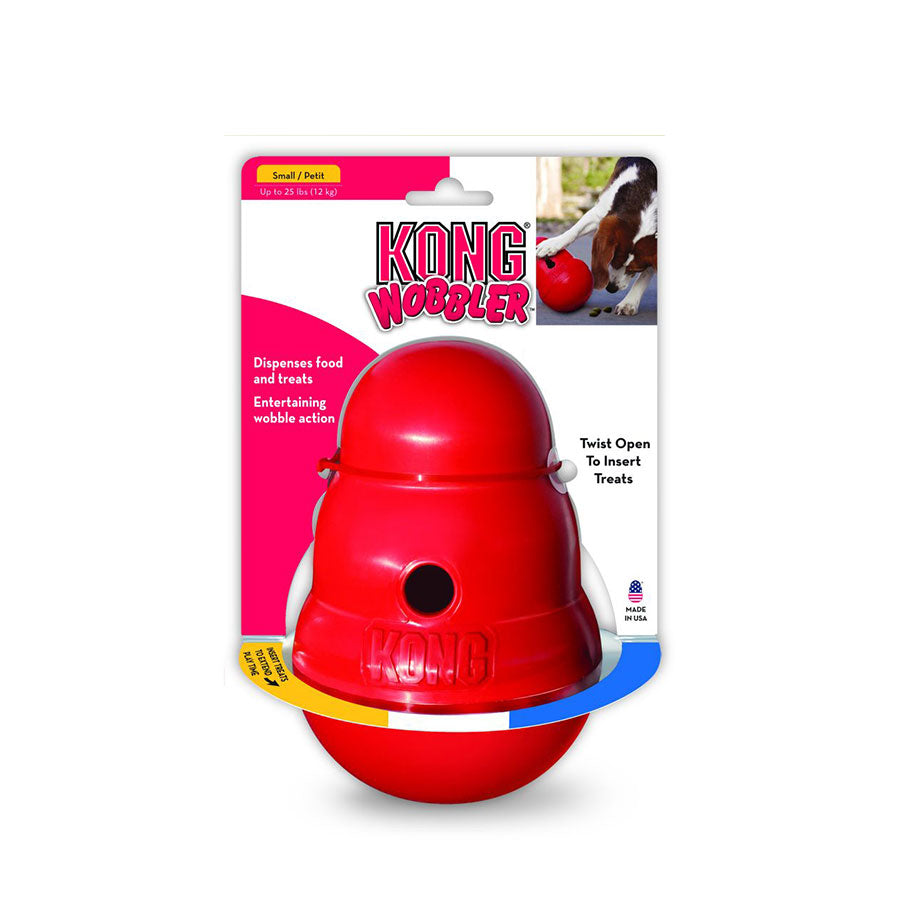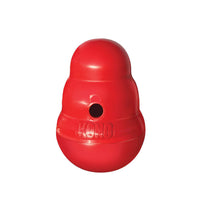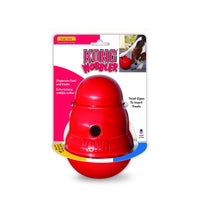 KONG Classic Rubber Wobbler (Red)
"If you've ever had the disappointment of buying your bulldog a 'durable' toy that ends up torn apart after all of 5 minutes, then this is the toy for you (and your bully). Kong toys are made of natural rubber and they're REALLY durable. The Wobbler is our new favourite! Our dogs are fascinated with the treat dispensing mechanism and have endless fun trying to figure out how to get treats. It's so easy to use and convenient to clean. Highly recommend for bully owners looking to mentally stimulate their bullies!" - Hello Human 
The KONG Wobbler™ is an action-packed toy that is a mentally stimulating food dispenser. The KONG shaped toy sits upright until nudged by the dog's paw or nose, dispensing tasty rewards as it wobbles, spins and rolls. The unpredictable movement stimulates natural instincts keeping even the most seasoned users challenged. The KONG Wobbler™ can also be used as an alternative to a dog bowl to help extend mealtime while providing exercise for your dog. Trying to get your dog to lose a few unwanted pounds? The KONG Wobbler™ is a great way to keep dogs moving while making them work for their food. Unscrews for easy filling and cleaning.

Action packed food-dispensing toy that provides mental stimulation.

Entertaining wobble sparks dogs' curiosity, engaging over time.

Encourages dogs to work for their food; engaging in natural instincts.

Unscrews easily for refilling and cleaning.

Size S is perfect for French Bulldogs and English Bulldogs.

Made in the USA.
*Viewing of puppies is via appointment only*
Please contact +65 9662 2666
See our many 5 ⭐⭐⭐⭐⭐ reviews from happy Hello Human owners here: REVIEWS
Joyful Healthy Puppies
At Hello Human, we have some of the best-looking, healthiest and happiest puppies!
We make sure that our puppies are treated with love and care from the time they are born until the time they go home to their furever families 🐶💕🏡!